Want more customers?
Help your business take flight with Lead Pilot!
Your customers are searching for you every single day. If you aren't available for them in the coveted and competitive realm of online search engines, you are missing out on new business. The promise of search rankings can and should be a very enticing one for most businesses looking to grow through online marketing. But most businesses do not know how to properly hire an SEO agency, and the industry has taken a seriously negative image as a result.
At Lead Pilot, we believe that SEO and Lead Generation online is an art. It is about strategic planning and execution. Unlike most SEO firms that promise the world but fail to deliver results, we put our money where our mouth is and we assume all of the risk and costs before we even engage you! Our unique model creates an 'In the same boat" dynamic that no other firm provides.
What makes Lead Pilot unique is that we work on the premise that IF YOU BUILD IT, THEY WILL COME. We do intensive research to see which markets are primed for surgically targeted SEO campaigns and we build un-branded websites highly SEO optimized to rank on the top pages of Google. Only when a website is mature, as in only when it is properly ranked and generating real new-business opportunities do we approach potential partners. It's actually quite simple: we build conversion-oriented websites for specific niches >> we rank these websites >> and then we rent them out to a specific and select group of companies capable of handling the influx of leads.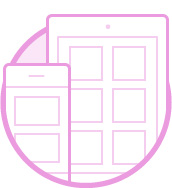 1. NICHE IDENTIFICATION
The first step is to determine viable niche businesses that fit our model. Whether by brute force or through our application process. The truth is that not all businesses will fit the model, so we are very selective at stage one.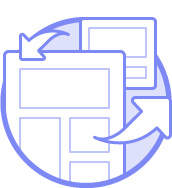 2. WEBSITE LAUNCH
Once we've identified the right business to tackle, we set out to build an SEO optimized and conversion oriented website. By surgically targeting the right keywords, we get the website to perform miracles…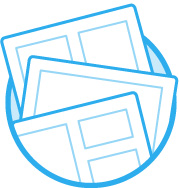 3. BUSINESS SELECTION
The website will need to mature, but once it is performing at the desired pace of lead generation, we set out to secure a relationship with a lucky business. We are very selective with our partners as not every business can handle the influx of leads.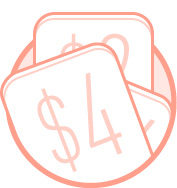 4. GROW YOUR BUSINESS!
This part is totally up to you! You've been selected to join the club, you are now renting some of our website inventory. The leads will start to flow. MORE EYEBALLS TO YOUR BUSINESS = MORE CUSTOMERS!
"These guys really put their money where their mouth is. We had qualified leads before we committed to renting their websites. I would jump on any opportunity to work with these guys if you are looking for another lead generation vehicle."
BERGEL & MAGENCE PERSONAL INJURY LAW